Shop the Post:

My friend Greta came to visit me last week, and as soon as we got to our first winery, she proclaimed: "I wish you had a blog about what to wear to a winery." Oddly enough, I do have a handful of blog posts on the topic…that I wrote back in 2015. However, I don't have anything recent, so I figure I'd share some tips I've learned over the many years of winery visits!
What to Wear to a Winery:
Don't Wear White
This might seem obvious, but there's a good chance that either you might spill something on yourself, or someone else will. Seriously, have you seen the number of bachelorette parties that visit wineries on the weekends? Sometimes, it's just out of your control! I like wearing prints or slightly darker colors while out at wineries. While we're at it, make sure you have a Tide-To-Go pen in your bag as well for your visit.
Wear Something You Can Sit Down In
In peak winery season, the tasting rooms might be super crowded — meaning the only place to sit and enjoy your bottle of wine is on a blanket on the ground. I love wearing dresses and skirts, so I'll opt for longer, flowy styles so I can sit down comfortably (and not flash anyone!) I avoid anything that's super form-fitting, just because it becomes too fussy throughout the day. If you like pants, a trusty pair of denim will do the trick, or it might be time to experiment with a fun pair of wide-legged pants.
Skip the Stilettos
It's very likely that you'll have to walk through a gravel parking lot to get to a winery, and you're going to want to take a stroll in the fields as well. That being said, leave your stilettos at home! I gravitate towards boots with a chunky heel in the fall/winter and usually stick to sandals all spring/summer long.
Have Fun With Accessories
That big ol' hat you have in your closet? Rock it. That cozy blanket scarf that you adore? Wear it. It's totally cool to be a little extra when you're visiting a winery, and it's the perfect chance to try out some of those fun boho trends that you've been eyeing.
View More What to Wear to a Winery Outfit Ideas: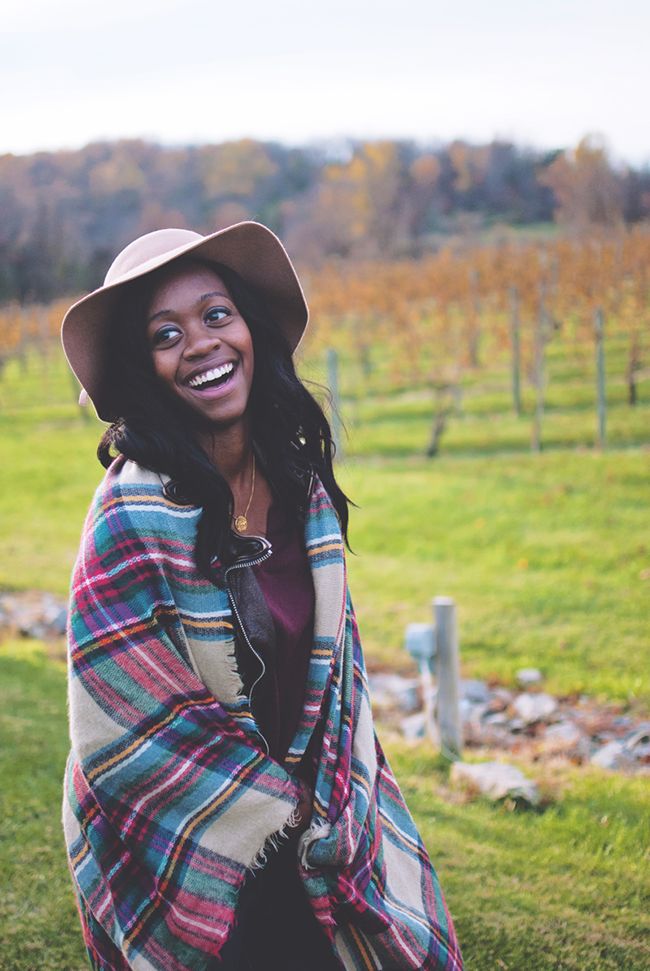 Loving this what to wear to a winery feature? Take a look below for more of my winery favorites!
Photos by Tom McGovern