This post was sponsored by JTV.com. I was paid for this post and received JTV.com jewelry pieces as compensation.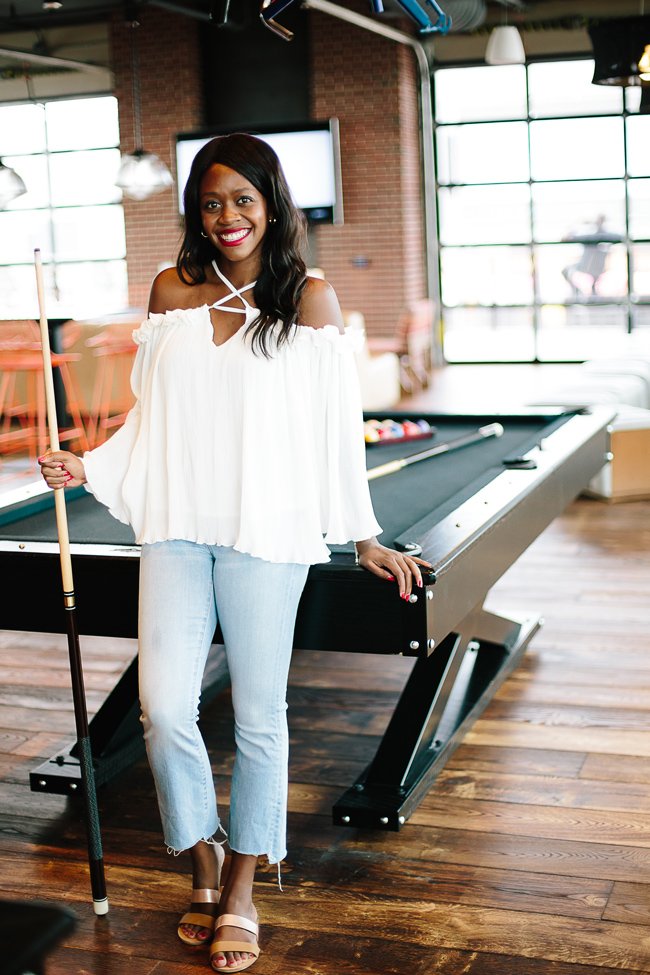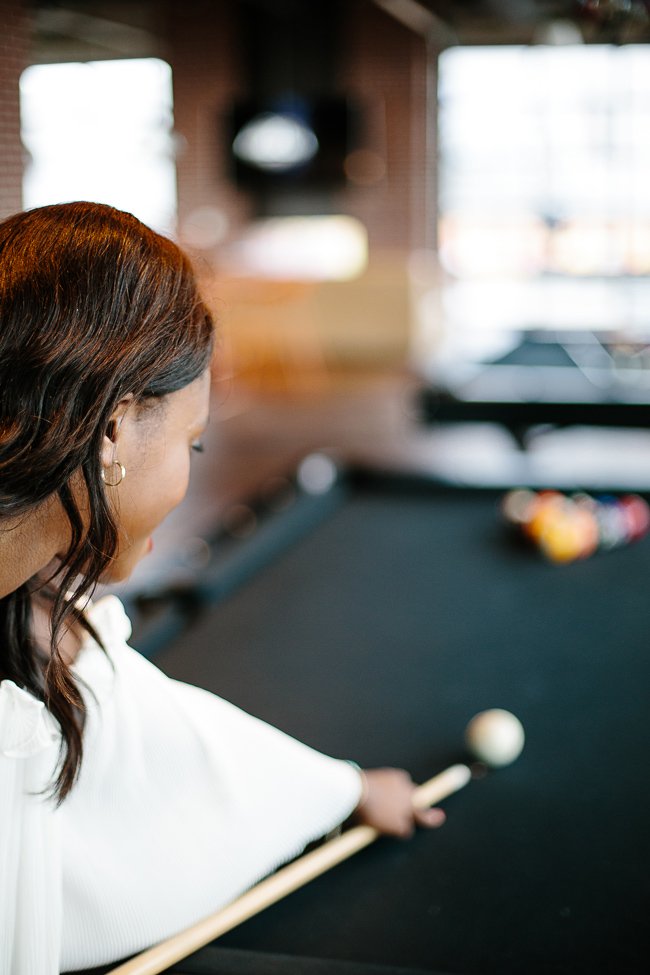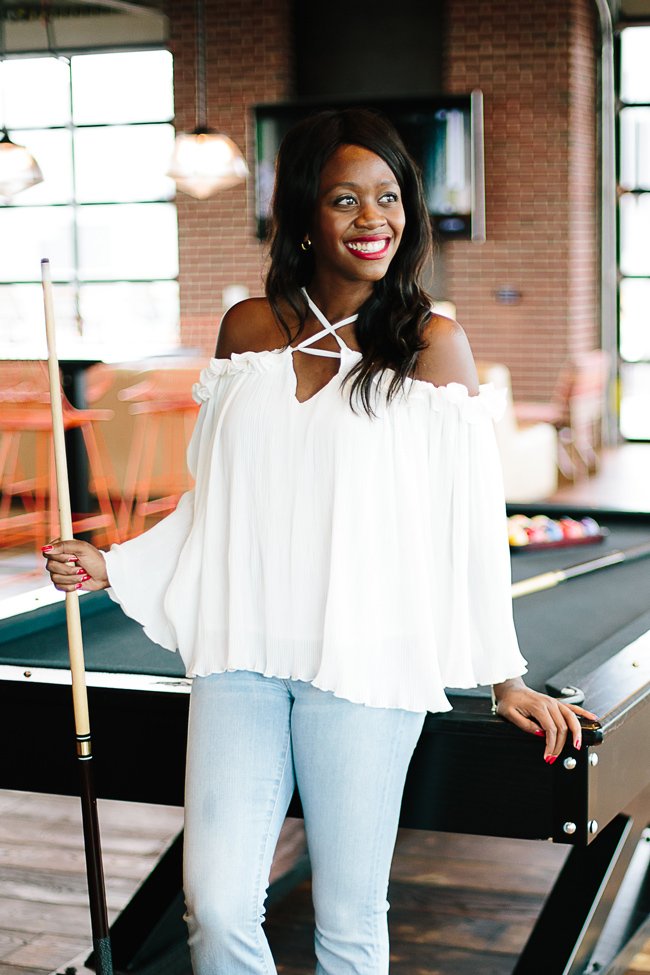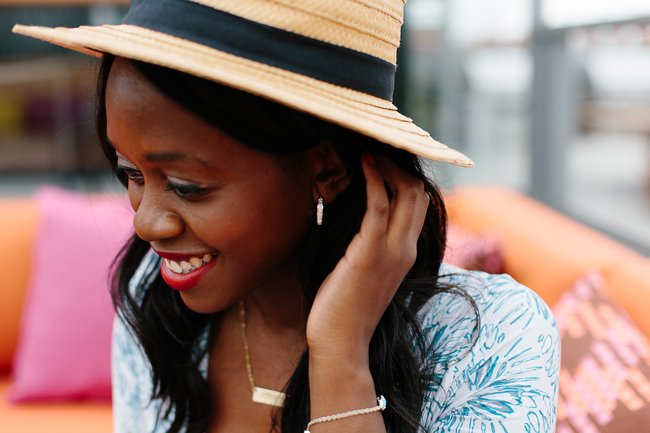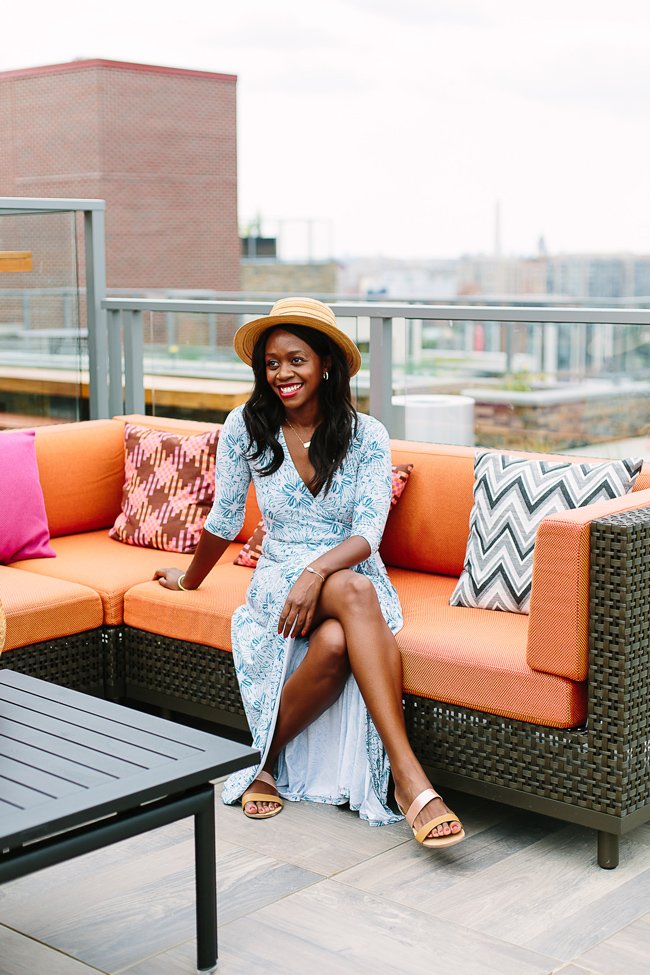 Let's talk about date night outfits, shall we? I don't know about you, but I'm always staring in front of my closet wondering what to wear before my boyfriend and I head out on the town. I know he'll approve of anything I put on, but I am my own harshest fashion critic!
I've been opting for hoop earrings for years for date night. In my opinion, they're sleek, timeless, and a little less intimidating than some of the crazy statement earrings I own. If you're going on a first date, or if your outfit is a bit more bold, I'm a big fan of the smaller scale hoop earrings!
For my casual summer date night look, I opted for these double hoop earrings from JTV. They're great to wear for everyday, and would look great pretty much anywhere: work, date night, the weekend, you name it, you have an outfit to go with it! I paired it with a dramatic cold shoulder blouse. Since the blouse is already pretty voluminous, I didn't need earrings that were too big to go with it!
For a dressier summer date night look, I still kept the flat sandals (tall girl problems!), but I opted for this wrap dress and jazzed the look up with these gold hoops that have a glitter accent — just for a little extra date night sparkle!
I was a huge fan of JTV's selection because all of the pieces are super timeless and versatile! You can scoop up a pair of hoop earrings from their collection here. Happy date night, friends!
These affiliate links are not associated with JTV.com.
Photos by Anna Meyer
My blog may contain links to other websites. I am not responsible for the privacy policies of those other websites. When you click on a link, your information may be collected by those websites, so I encourage you to read their privacy policies.