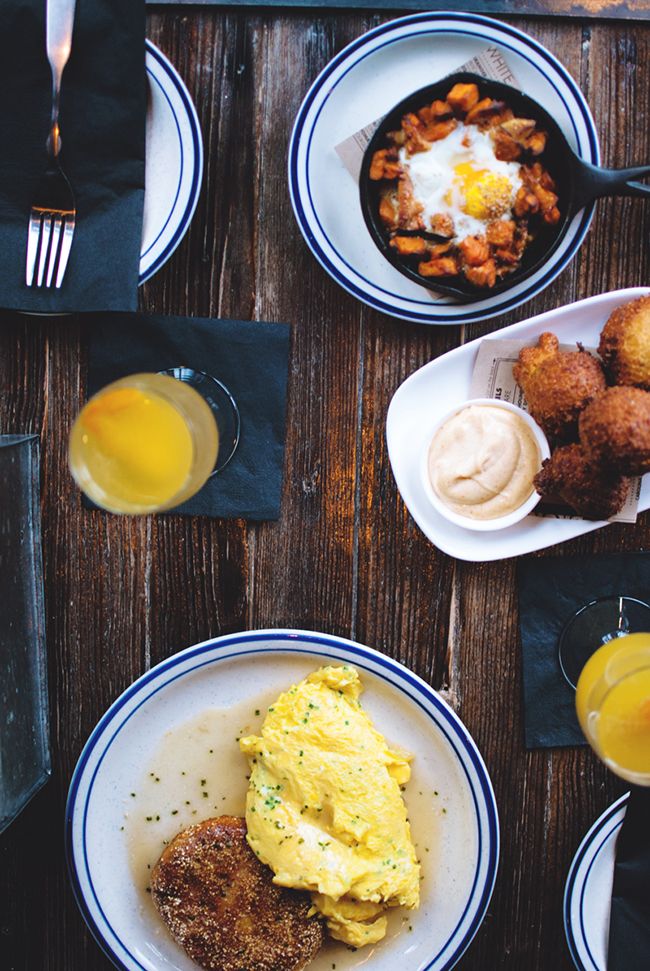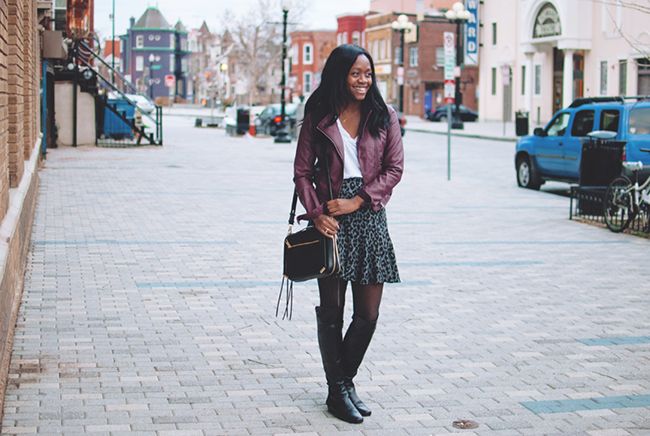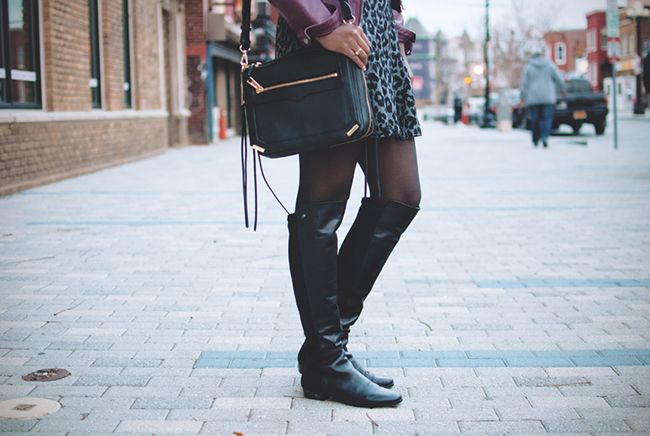 outfit details:
restaurant details:
1839 7th Street NW
Washington DC 20001
I think that one of the reasons why me and Lisa are such good friends is that we both love food and always want to try new restaurants. Seriously, we're trying something new every other week! This past Sunday, we snuck in a super late brunch at Eat The Rich. I'm a Maryland native so naturally, I'm obsessed with any type of seafood. I was in heaven with all of the seafood-type brunch dishes (also, hello: any place where I can get an oyster shooter along with my mimosa is a win in my book!)
The menu is limited and changes on a seasonal basis, but there are options for everyone. For appetizers, we split their hash with an egg on top (if you get this dish, make sure to mix it all up) and the hush puppies. We also split our entree. This dish wasn't your traditional scrambled eggs — it was a seafood scramble. This is a refreshing and unexpected change from the typical egg dishes I order at other spots around town.
I definitely plan on going back to Eat The Rich. And maybe bringing all of my friends who drooled over my Instagram with me. They also have a late night oyster happy hour ($1 oysters!) after 9:30pm, so the next trip back will be after hours.
What to wear: Eat the Rich's brunch is super laid back, so I would dress down a bit. The day we went was one of those glorious 60 degree days in December, so I opted for a sleek leather jacket instead of my heavy winter coat. Wear flat shoes so you can explore the neighborhood of Shaw after brucnhing!