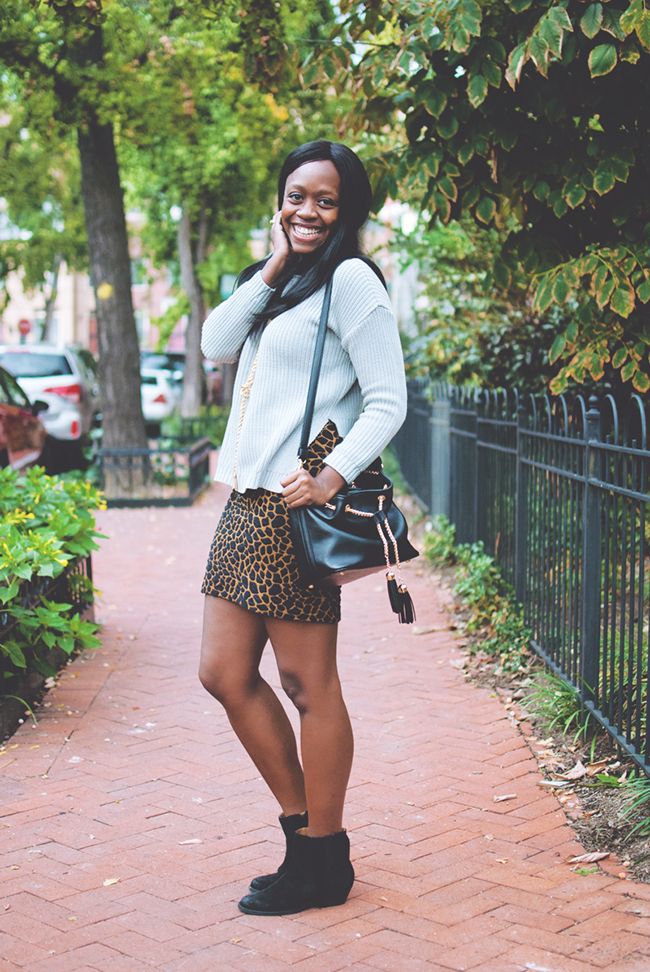 Guys, this outfit has a lot of chains going on. All the chains. Lisa kept yelling at me "4 Chainz!" for the majority of this shoot, so that's one reason why my smile is extra big in this set of photos (what can I say? Life's too short to be a ~*serious*~ blogger.)
Anyway, this outfit has been on repeat lately. It's the perfect weekend ensemble: flat boots to run around in the city, a cozy sweater, and a stretchy skirt. Spandex, hello, you are my friend. This skirt is also one of those longer bodycons that will miraculously stay in place for the entire day. Goodbye, awkward ride-ups!
Anyway, I hope you enjoy me and my many chains today.