I absolutely love being a college graduate. As fun as university was, it's thrilling to be in the "real world" and being, you know, a real adult. The not so fun thing about being a grown up? Budgeting. Saying goodbye to the world of scholarships and financial aid was a pretty tough adjustment, but slowly and surely, I'm learning how to manage my finances like a pro.
A great way to maximize your budget is to select a health insurance plan with benefits. Let's face it; health bills can break the bank. According to a Bankrate.com survey, 35% of millenials have less than $500 available to pay for out-of-pocket expenses associated with unexpected serious illness or accident. The combination of student loans and entry-level salaries give us very little rainy day savings. Just in case something does happen to you, you'll want to choose a healthcare plan that will protect you in even the grimmest situations. Unpaid medical bills can have a negative effect on your credit score.
This is my second year after graduating from college that I am working full-time job, and one thing that I've learned to do is to do my homework during the Open Enrollment period. What is the Open Enrollment Period, you ask? If you want healthcare coverage in 2015, you have from November 14, 2014-February 15, 2015 to either renew your current plan or purchase a new health plan.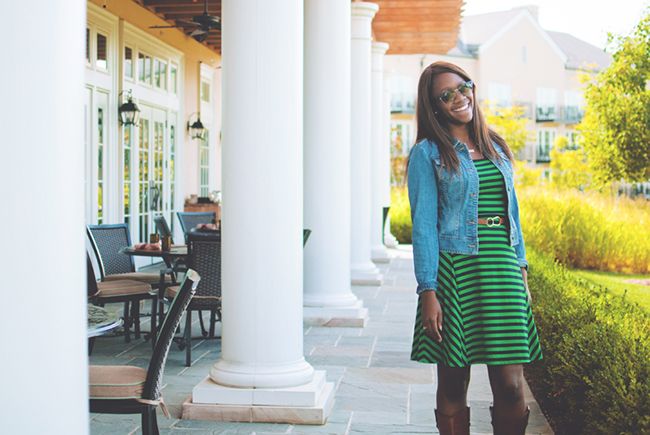 When you're shopping for your new health plan, a few benefits will go a long way. Here are some of the benefits I'm looking for in my next plan:
Flexible Spending Account (FSA): I'm a healthy girl, but I do have a rare hereditary disorder and I usually see the doctor 1-2 times/month. Co-pays can add up quickly, however, that's why FSAs are my best friend. An FSA will allow you to set aside a funds from your paycheck for medical expenses. The money taken out of your paycheck also is not taxed, meaning more payroll savings for you. Woohoo!
Vision: Hello, my fellow four-eyed ladies! Buying new contacts every six months has been a less than pleasant experience. However, this year, look for a plan that will cover your annual eye exam (also, make you have coverage for every annual exam, some plans only make it available every other year!) and a plan that will help pay for either glasses or contacts (or both!)
High deductible vs. low deductible: The lower the deductible, the more expensive the plan will be. However, this isn't always a bad thing! If you frequent doctor's offices, you will want to choose the lower deductible. If you're in better health and are only seeing the doctor a handful of times a year, opt for the higher deductible.
These are only a few tips and tricks to get the best health plan. I would highly recommend checking out Aflac's website as they have an array of resources available to you to help you select the best plan for you and your family. Aflac's voluntary insurance policies, which are designed to supplement major medical plans, pay policyholders directly for unexpected costs associated with a covered serious illness, injury or loss. In addition, the cash benefits can be used to help pay rent, gas, groceries, child care or any other out-of-pocket expenses a worker may have. I would check out Aflac's "One Step Away From Financial Disaster" blog post for some startling statistics about our generation and healthcare.
Trust me, it's a lot more fun to shop for a new handbag than a new health plan. However, take the time to research different plans and find out what options will bring you the most savings. Because the more savings, the more handbags, right?
I was selected for this opportunity as a member of Clever Girls Collective and the content and opinions expressed here are all my own.