I've been blogging for a few years now, and I frequently am asked about my blog's photography. I've gotten the chance to work with some amazing photographers (thank you Pam and Lisa!), however, I've picked up a few tips and tricks of my own throughout the years. For all of you style bloggers who are a little new to the outfit post game or just want to learn something new, here are a few tips and tricks to make your photos pop.
1. It's All About The Lens
First tip: don't think you need to spend $3000 on a full-frame DSLR. If you're just starting out, that is completely unnecessary. Heck, I haven't even upgraded to a full-frame camera yet, but I'm working on that since I'm reaching that point of my blogging career. I use a pretty cheap DSLR. I have a Nikon D40 that I got as a high school graduation present back in the day and never really learned how to use properly, until recently. D40's have since been discontinued, but an equivalent would be a Nikon D5300.
How do I get good photos from such a cheap, 7-year-old DSLR? It's all about the lens. If you're still using your kit lens, stop right there. You need to invest in a new lens ASAP. I shoot with a 35mm lens and Lisa alternates between a 50mm and a 35mm lens. You'll get that dreamy depth of field that all bloggers are craving with these lenses!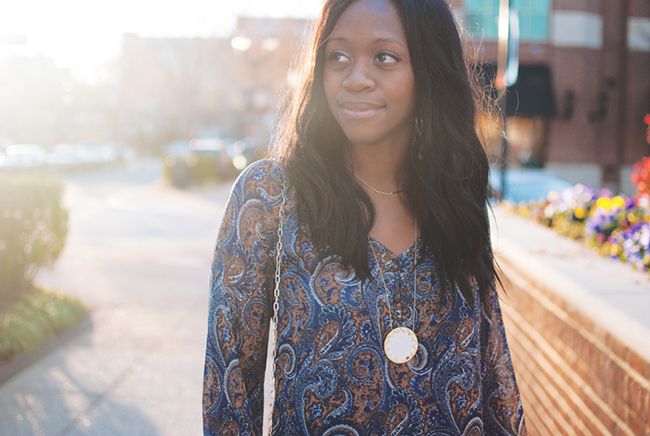 2. Timing, Timing, Timing
There are certain times of the day when it's optimal to shoot photos. I love to shoot photos during golden hour, aka approximately an hour before sunset. The lighting is soft and everything looks, well, golden. You could technically shoot photos when the sun is rising too, but this chick right here is not a morning person! Shooting during the middle of a super sunny day is pretty dreadful: you're bound to get a ton of unwanted shadows, it's hard not to squint and the light is going to be harsh. However, if you can't avoid shooting in the middle of the day, try standing under a shaded area to avoid harsh sunlight. I also live for shooting on overcast days too, I've shot some of my favorite photos ever on a cloudy day!
3. Don't forget the accessories
I used to be really awkward in front of the camera. I'm still kind of awkward to be honest, but I've learned a few things to make me appear less awkward. One thing that helps is that I always try to shoot with a bag. If you're shooting with a bag, you can avoid that awkward "I don't know what to do with my hands" moment, grab on to your purse, and instantly look way more natural. I also love rocking a pair of sunglasses in a post too, just in case, you know, my face looks insane. Real talk.
4. Invest in Photo Editing Tools
You're going to need to do a little color correcting to your photos no matter what. I'm going to just throw this one out here: buckle down and pay for Adobe Creative Cloud. Seriously. I'm paying $9.99/month for Photoshop and Lightroom and it is completely worth it. If you opt for Adobe Creative Cloud, you'll always be updated with the latest software versions as well for no extra cost. Score! Also, experience with Photoshop and Lightroom looks fabulous on a resume. As a marketing professional, my Adobe skills often come in handy. I know that there are other photo editing apps out there, but get the real deal. You can also purchase Photoshop and Lightroom actions to make photo editing faster and give yourself a fun filter/look to your photos. I'm digging the Beautiful Mess actions!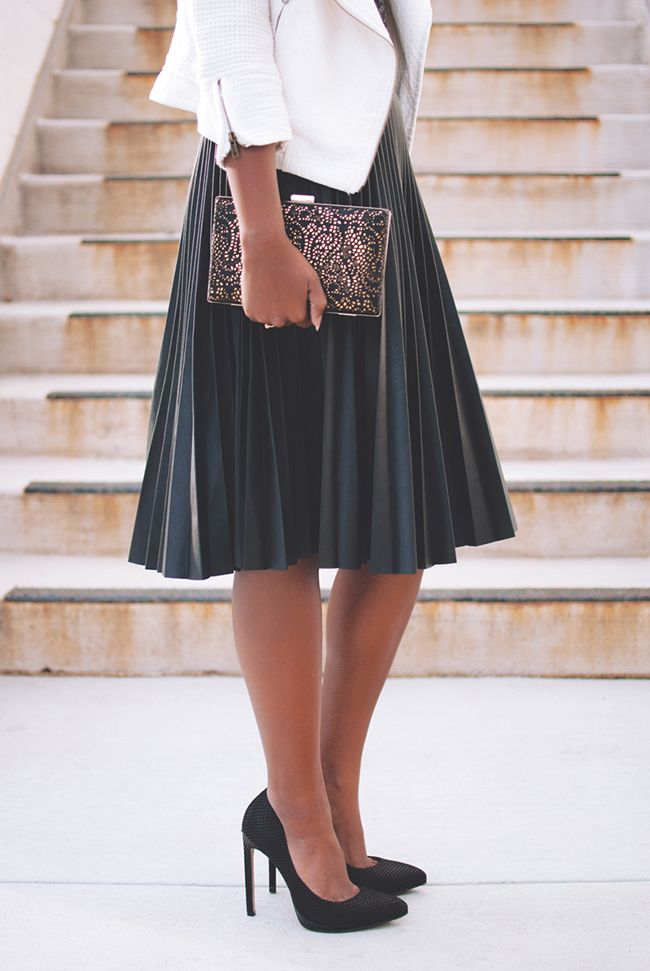 5. Make it Pinnable
Over the past year, I've had several pins go viral. After realizing the power of Pinterest and how much traffic it can drive to my site, I always try to make my photos "pinnable". What is a pinnable image, you ask? I've found that my vertical detail shots (like the one above) tend to get pinned more than a full length body shot or horizontal shots. My goal every photoshoot is to come out with at least 1-2 super pinnable images that will hopefully go viral!
Do you have any photography tips & tricks? Share them in the comments below!