One of the things that I love the most about LA is all of the diversity. After living in Charlottesville for three years, it's super refreshing to live in a city with so many people from many ethnic backgrounds!
Before I moved to LA, I went on an influencer following spree to get a better feel for life in the city. I had visited LA several times before I decided to move here, but I was curious to see what day-to-day life looks like in the city. Most importantly, I wanted to diversity my feed, so I aimed to follow other Black influencers in the area.
If you're looking for some fresh faces to follow, here are a few Black LA influencers that should be on your radar (aside from yours truly!) In this post, I'm mainly focusing on microinfluencers with less than 100k followers (but there's one influencer I love following who's not a microinfluencer that I had to include!)
5 Black LA Social Media Influencers to Follow
Francesca – One Girl One World
I've been following Francesca for a while now, and she's a very talented travel and beauty influencer that has inspired me to take several trips over the years. Not only does she have the scoop on all things Southern California, but she also has jet-setted all across the world.
Read Francesca's blog, and follow her on Instagram.
Seyi – The Daily Seyi
My mind is always blown at how much great content Seyi puts out there. From her blog to her YouTube and Instagram, she's constantly giving top-notch style and beauty inspiration. Don't miss her Reels either — her video editing skills are next level!
Read Seyi's blog, follow her on Instagram, and subscribe to her YouTube channel.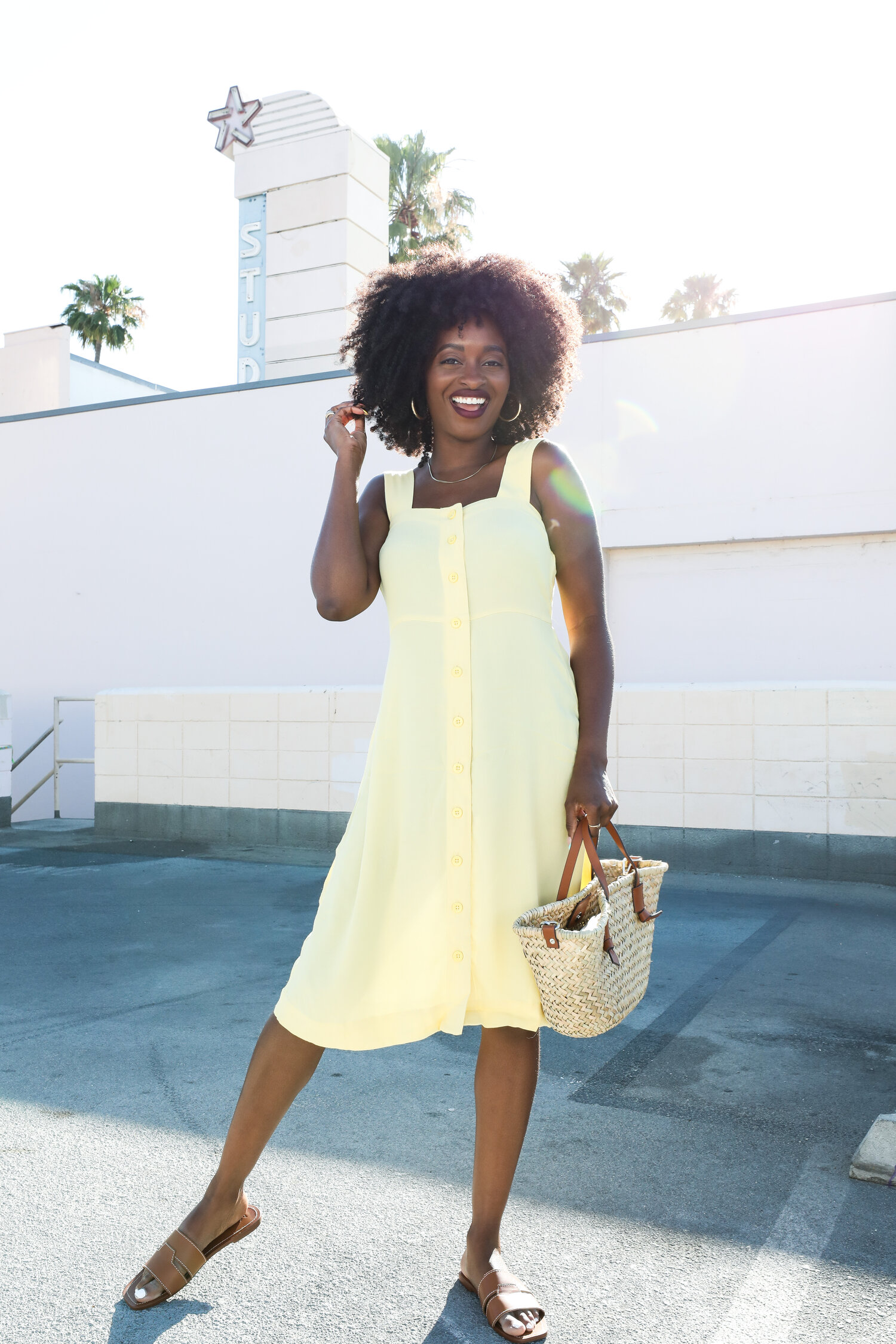 Yvette Corinne
If you're looking for style, beauty, or a bit of blogging mentorship, Yvette is your gal. Yvette has been blogging since 2016 and shares the best attainable style finds and approachable beauty tips. Plus, she even co-founded a line of textured hair extensions. How cool is that?
Read Yvette's blog, or follow her on Instagram.
Evelynn Escobar – Eve Meets West
I went to high school and college with Evelynn, and honestly? She's a phenomenal human being. I've watched her grow leaps and bounds over the years, and she's one of the most hard-working people I know. Evelynn founded Hike Clerb, an intersectional women's hike club and 501c(3) centering BIWOC. She also shares wellness, beauty, motherhood, and style content.
Follow Evelynn on Instagram.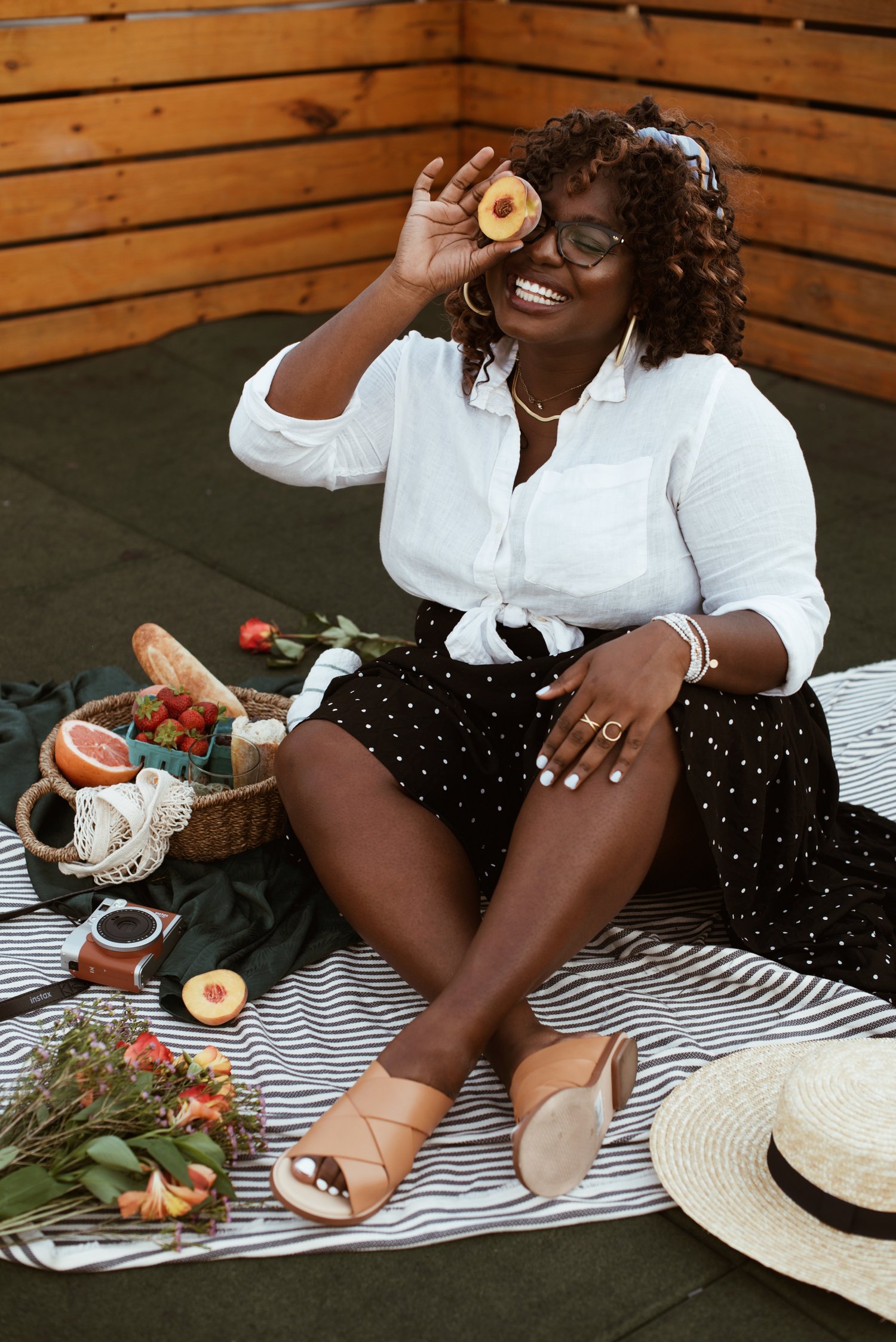 Janea Brown – Jnay Daily
Janea has incredible taste, and she's one of my favorite influencers to follow. You will drool over her home decor picks, adore her laid-back style, and want to be her best friend after watching her YouTube videos.
Follow Janea on Instagram and subscribe to her YouTube channel.
Bonus: Me! – Alicia Tenise
I know, I know — some of you are reading this post because you already follow me, but a good chunk of you might have arrived here from a Google Search or a share. So, let me introduce myself!
I'm Alicia, and in 2021, I moved to LA from Washington, D.C. I love to chat about all things colorful style, luxury & food-focused travel, and wine.
You can read more of my blog posts, or follow me on Instagram and TikTok.
What Black LA-based social media influencers do you follow? Let me know in the comments below!