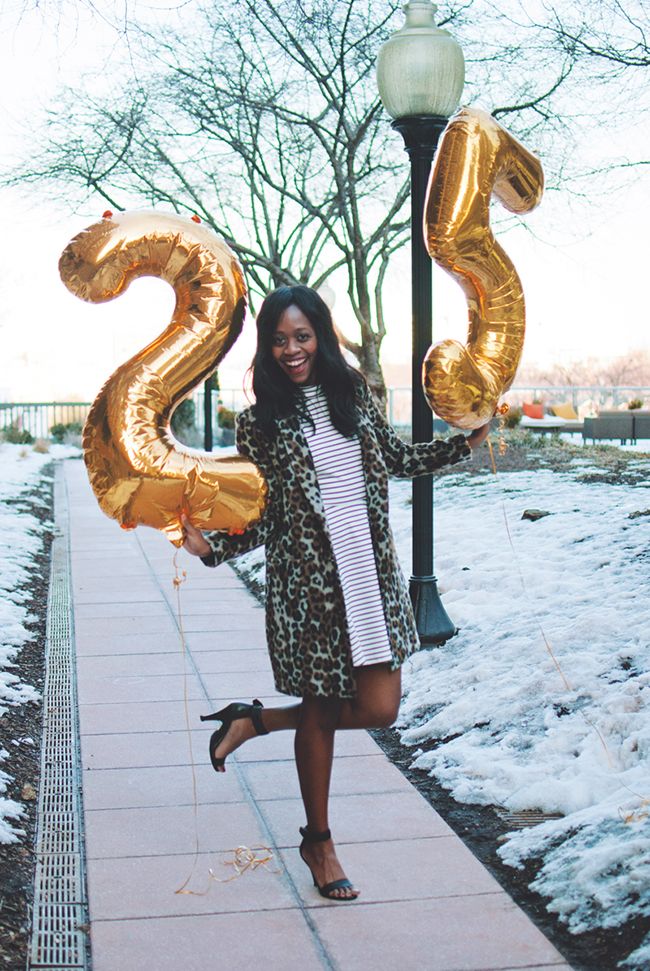 Wow, guys. I really have to admit that this has been the most exciting, craziest year I've had yet. It's the year where I guess something just clicked and I was able to make things happen. Life threw me a ton of curveballs in both 2014 and 2015. The difference is, in 2015 I finally learned how to make lemonade out of all of the lemons in my life.
A few highlights…
Getting my own place. Guys, I became a real adult this year. Before 2015, I've honestly never paid rent or managed a lot of bills. Moving out of my mom's house has been an amazing experience, and I'm stoked that I finally don't live in the suburbs anymore (yet home is only a 45-minute drive away so I can still hang with ma!)
Traveling to music festivals, near and far. I had never been to a music festival before 2015, but it was always something I was dying to do. Year after year I oogled festival lineups and even purchased tickets to some, but backed out at the last minute. So I decided to go big or go home and attend 4 festivals in one year. Starting with the mother of all festivals, Coachella. I'm now hooked and I'm making my gameplan for 2016 festivals (I'm thinking of traveling to Lollapalooza and Austin City Limits next year!)
Making moves, career-wise. I also landed a new job in 2015, and in my spare time, I took on a few freelance writing projects as well! I'm really thankful that I'm in a career that is actually relevant to my college major. Marketing is a challenging industry, but I'm so happy I toughed it out!
Making moves, blog-wise. Last but certainly not least, this blog. Wow. I'm kind of pinching myself at how this little baby has grown over the past year. From hosting my very first event to being featured in Washingtonian and LaurenConrad.com to traveling up and down the Mid-Atlantic speaking on social media panels — I've really exceeded all of my blogging expectations!
Biggest lessons I've Learned…
Get your finances in check. I know. It sucks being an adult, right? Clearly I'm a shopaholic because I started a blog about fashion, whoops! However, it's so crucial to stop spending on frivolous things and have some money saved for a rainy day. I hit a rough patch this summer when I got a flat tire AND my brakes failed within the same week and I had a grand total of $0 in savings. Never. Again.
It's ok to take breaks. Working full-time and having a demanding blog is well, stressful. I nearly quit it all back in June because I was physically and mentally burned out. It's ok to take a small break to recharge your batteries — no content is better than terrible content.
The difference between being "busy" and making time. Living in D.C. can be frustrating at times. Everyone is hustling. Everyone has full-time jobs and side hustles and crazy social lives. However, even with an insane schedule, you can make time for whoever/whatever you deem important. If someone's "too busy" for you. chances are they really aren't making a genuine effort to see you in the first place. Drop those people from your life immediately.
2016 Goals…
Travel more. What's on my list? Nashville, Austin and Toronto, and maybe start planning for a Europe trip in late 2016!
Secure a few more TV spots. I was on television this fall for a little segment on a local news channel chatting about fall trends. I had a blast, and I hope I can land another TV appearance!
Spend more time with family. Don't forget where ya came from, my friends. This is one thing I regrettably have to admit that I didn't make a priority this year.
Take care of myself. I don't necessarily want to go off the deep end with a crazy diet/exercise regimen, however, I do want to cook for myself a little more, be diligent with physical therapy for my arm and maaaaybe eat a little less fast food. I think my poor diet is just making me exhausted & my body gets run down easier.
What are your 2015 highlights? What are your 2016 goals?