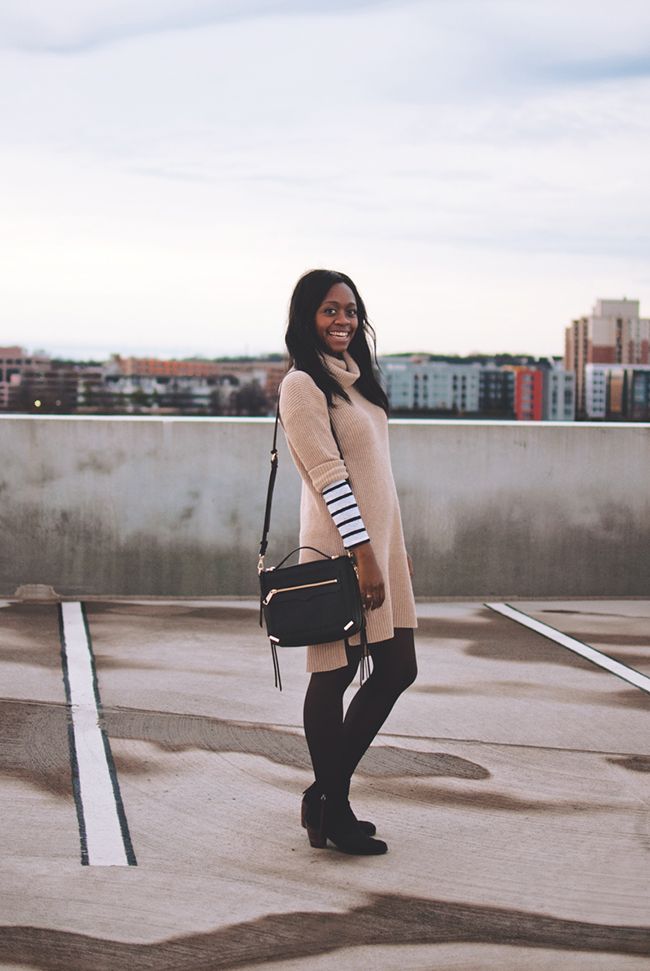 So. I gave in and finally tried out this turtleneck trend. I don't think I've worn a turtleneck of any kind since high school, but I've been loving them this season! This
Madewell sweater dress
is one of the coziest things I own, and it's a piece I can wear both to work and on the weekend. I pushed up the sleeves and layered a striped shirt underneath the dress just to break up the oatmeal-y color of the dress a bit.
Also, for all of my fellow D.C. bloggers out there: you should totally join me at
Blogger Scene
tomorrow night at The Gryphon! Blogger Scene was the very first D.C. blogging event I attended when I moved here back in the summer of 2013, and it's been one of my favorite events ever since! I've met some of my blogging besties through these events and have learned a lot. And guess what? I'm speaking on the panel this time! Grab a drink, bring your business cards, and let's chat about how you can grow your blog in 2015!
Grab your tickets and get more info
.